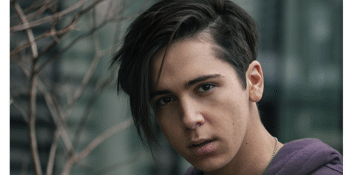 YOYO Music presents
AYDAN AA Show
Special Guests
The Evelyn Hotel (Fitzroy, VIC)
Saturday, 8 December 2018 12:30 pm
Fresh from his Grand Final appearance on The Voice Australia, 2018 and on the back of his new single Something About You, Aydan is touring nationally.

After a blockbuster show in Melbourne in August, Aydan has agreed to come back to Melbourne by public demand FOR ONE LAST SHOW for the year! Come and celebrate the end of 2018 with Aydan and his incredible band and dancers at one of Melbourne's best live music venues! New songs added to the set for those who attended in August.

Tickets are now on sale for AYDANS MELBOURNE summer show on SATURDAY 08TH DECEMBER at The Evelyn Hotel. THIS SHOW WILL SELL OUT.

Aydan brings a very special all ages performance to audiences which includes his band and choreographed dance performance showcasing some of the best young musicians and dancers in the country. Fans will hear some of the most successful and favourite songs sung on The Voice including Despacito, Runaway Baby and some of Aydans other faves which he has promised are sing along hits for the whole audience.

Aydans tickets are selling out across the country so get in quick and make sure you get yours now.

VIP tickets give you the opportunity to meet Aydan in person for a photo opportunity. Get your meet and greet tickets before they sell out.