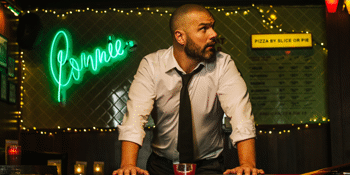 High Score Records, Macro Music & Select Music
Seth Sentry & Friends
Mantra & Matik
The Evelyn Hotel (Fitzroy, VIC)
Friday, 28 May 2021 8:00 pm
When planning a tour during a pandemic you have to Play It Safe.
Risks are even riskier in 2021, and it pays to not leave the State if you can help it.
Hell, dont even leave your city, or even your suburb!

Thats why this May, Seth will be touring from his lounge room to the Evelyn Hotel in Melbourne back again, every Friday night!

Joined by his old mates Mantra and Matik, along with trustee side-kicks DJ Sizzle and Stevie Cat Jnr.

All four shows are on sale now and have reduced COVID-safe capacities, so get in quick and be part of the laziest tour of the year!