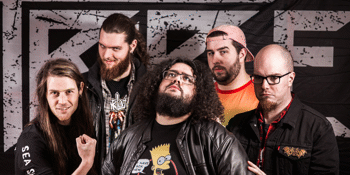 The Evelyn Hotel
Triple Kill 'Age Of Rebellion' Album Launch
Trigger, Beast Impalor, The Ascended
The Evelyn Hotel (Fitzroy, VIC)
Saturday, 13 October 2018 8:00 PM
Come celebrate the release of Triple Kill's debut album 'Age of Rebellion' with the Triple Kill bois!
Starting the night off right is The AscendedAscended. Fresh off the release of their own debut album 'Awaken Within', these dudes are going to tear the roof off the joint before the rest of the bands even have the chance, guaranteed.
The night will only get more insane from there with the mighty Beast Impalor (Canberra) bringing the ruckus with tunes from their upcoming EP! Their show honestly has to be seen to be believed.
Our friends in Trigger will not only be bringing the hooks and breakdowns as per usual, but also debuting their new vocalist to their hometown crowd after the big reveal in Wagga!
And finally, the Triple Kill bois will be pulling out all the stops to bring you the most entertaining show they can, full of new tunes from their debut album as well as old favorites from 'The First Kill' and a few surprises...
You do not wanna miss this one!