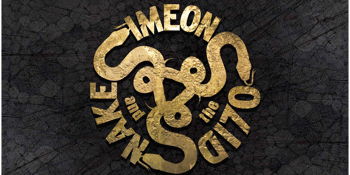 Evelyn Hotel presents
Simeon & The Solid Snakes
with 2 SETS
The Evelyn Hotel (Fitzroy, VIC)
Saturday, 9 May 2020 8:00 PM
On SAT 9th MAY, we're excited to be heading out to The Evelyn Hotel.

Playing Hits by beloved Artists such as: Little River Band, Toto, Pink Floyd, Yes, Gino Vannelli, Mike Stern, Robben Ford, The Police, Robert Palmer, Steely Dan, Tower of Power, Little Feat, Alan Parsons, David Bowie, Boz Scaggs, Rush, Joe Jackson... a few Originals & MANY MORE.

'The Solid Snakes' are a Melbourne based group comprising of Legendary and highly acclaimed Master Drummer/Percussionist 'David Jones' (JOHN FARNHAM, TOMMY EMMANUEL, STYLUS, PYRAMID, ATMASPHERE). David Jones is a Gentleman of remarkable Musical Royalty and graceful Spiritual Nature.

On Bass the Iconic 'Craig Newman' [JOHN FARNHAM, LARRY CARLTON, RENEE GEYER, HEY HEY IT'S SATURDAY). This Gentleman is truly one of Australia's finest Musical Jewels and has been the essential Anchor and Cornerstone in Bass playing to so many Legendary Australian and International Bands.

The Immaculate Keyboards master 'Richard Tankard' (ALBERT LEE, JIMMY BARNES, RICHARD CLAPTON, GEOFF ACHISON, BRODERICK SMITH, TANK DILEMMA).

The Powerhouse Silky Smooth Vocals of the One-and-Only 'Jeff Wortman' and 'Simeon Boyadjiev' on Guitar.